Company goal
The goal of the company is to improve quality and service across the business continuously. The goals are annually evaluated and the new ones with measurable parameters are announced.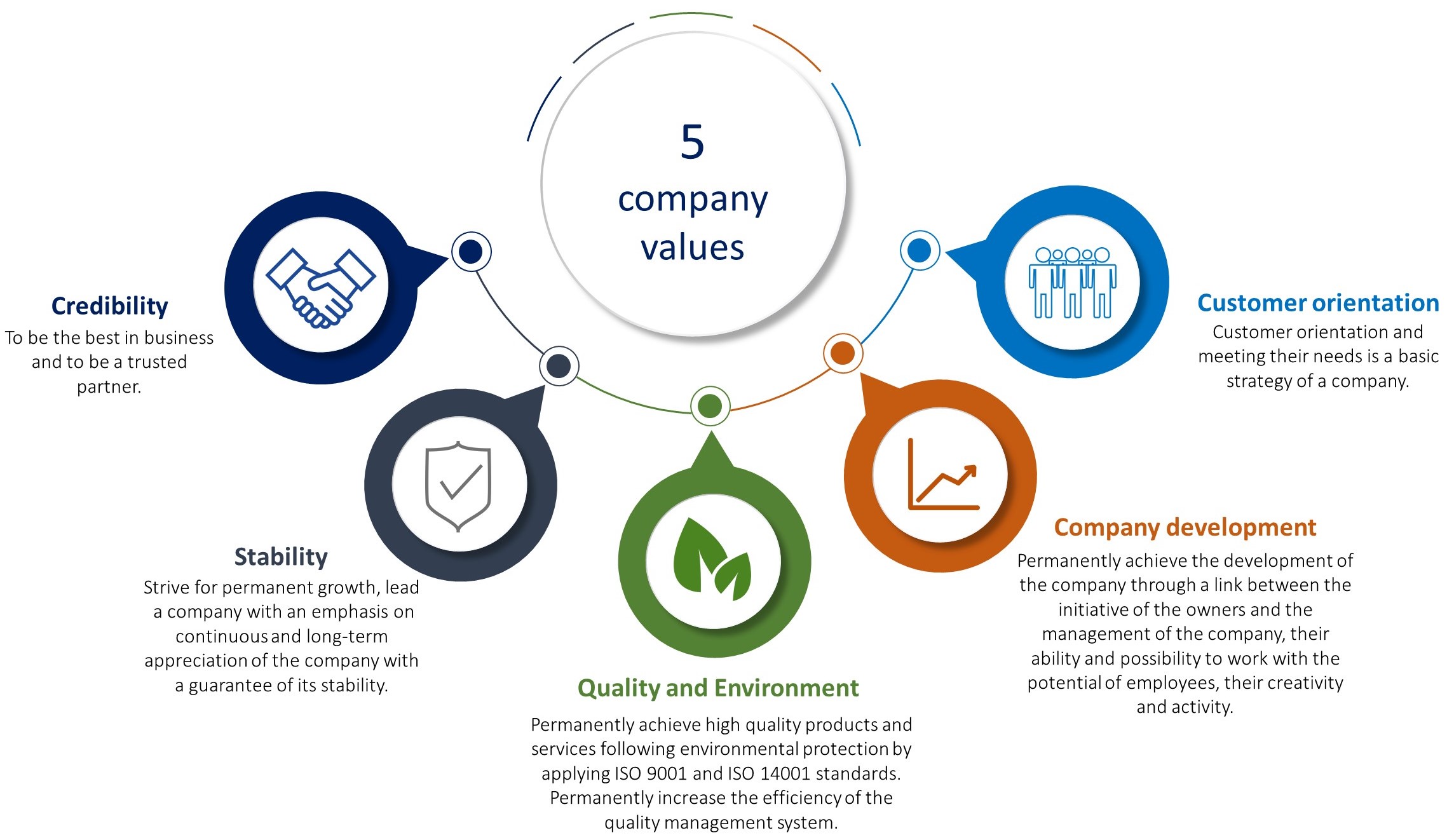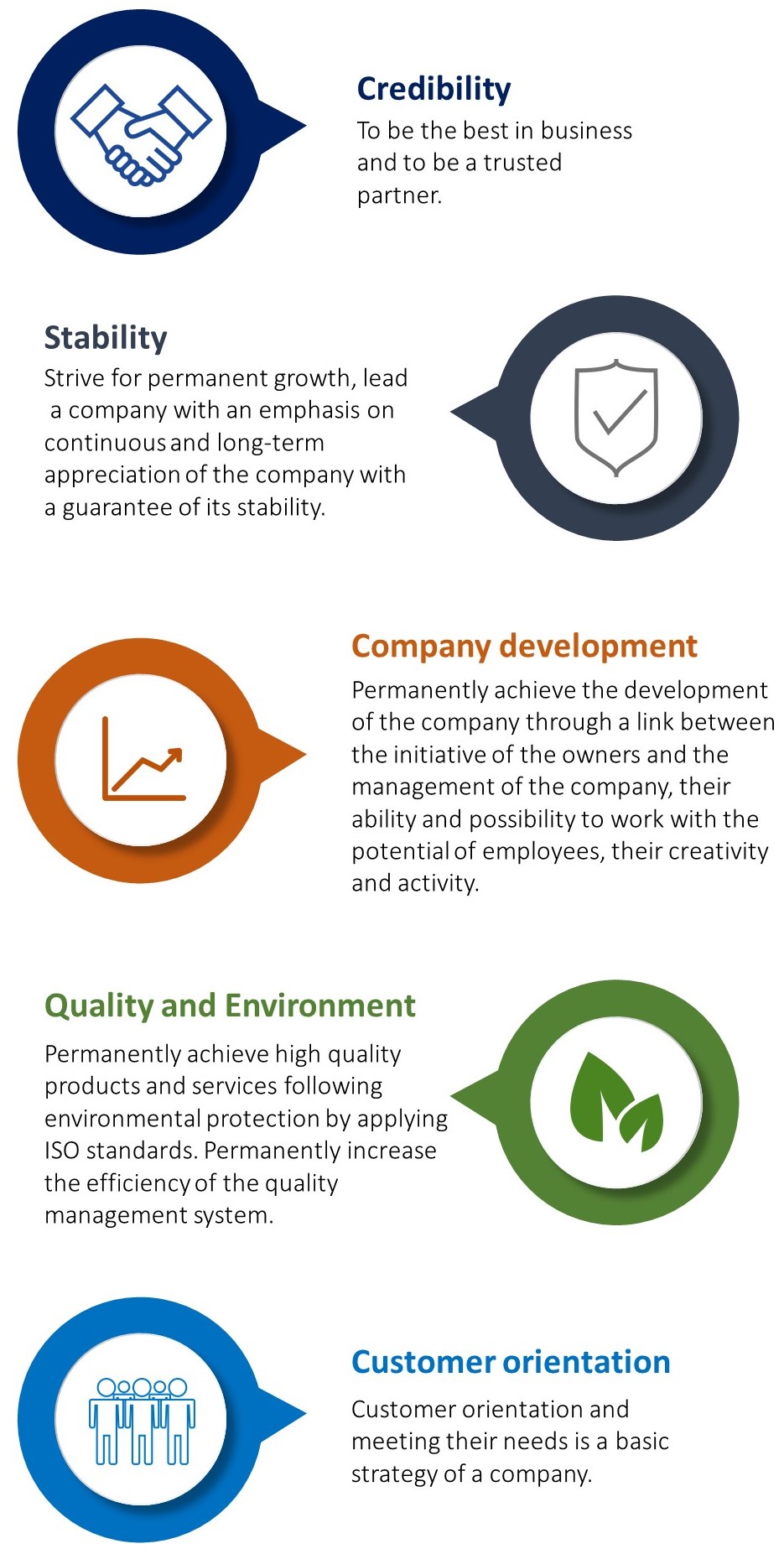 Quality Policy
As the part of our business, we want to meet the needs of our customers so we deliver products and services within the agreed deadline and the highest quality. It is necessary to constantly improve processes, measure and evaluate them and improve the quality criteria that are:
Responsibility of employees
Quality level and protection of environment
Turnover
Costs
Profit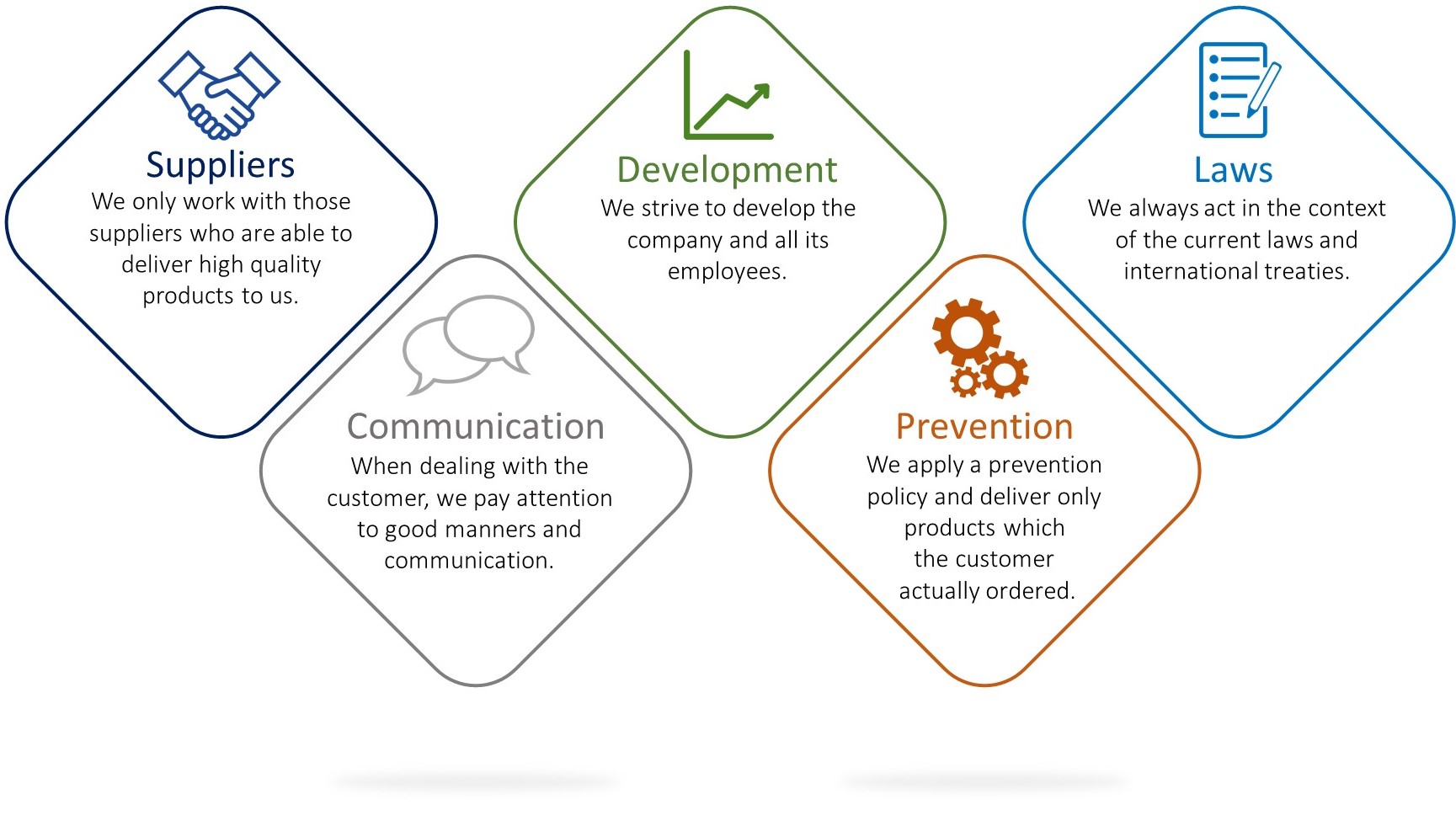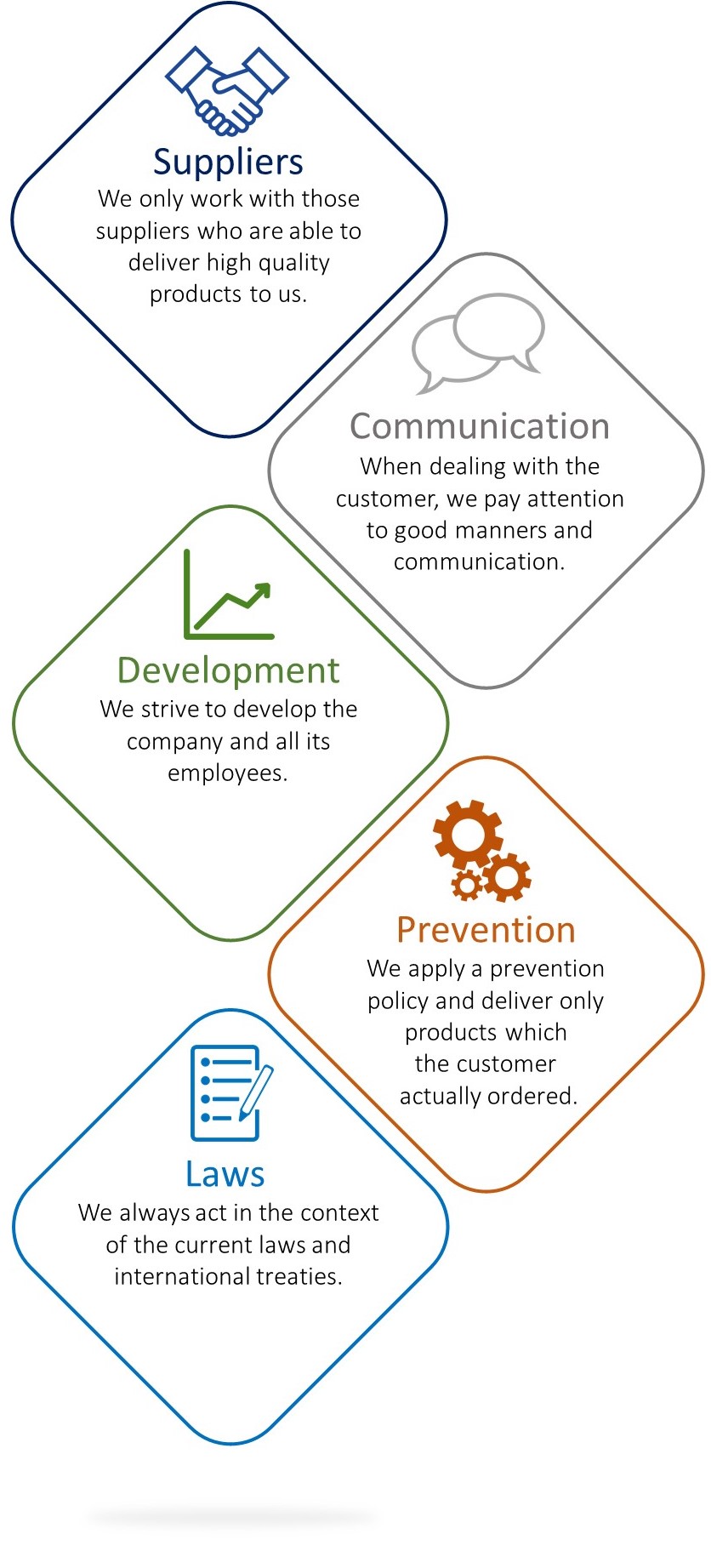 Environmental Policy
The basic goals of our company include long-term prosperity and stability. The protection of the environment is related to all the activities of the organization and is fully shared by all employees. When maintaining the system, we act in the context of laws and other requirements and moreover we do business in accordance with ISO 14001 standard.

We strive to permanently improve the environmental protection system by:
Regular meetings and communication between employees
Announcing the goals annually and carefully checking them
Economical handling with electricity, gas, water and compressed air
Sorting and disposal of production and technological waste
Environmental Impact Assessment for Accepted Products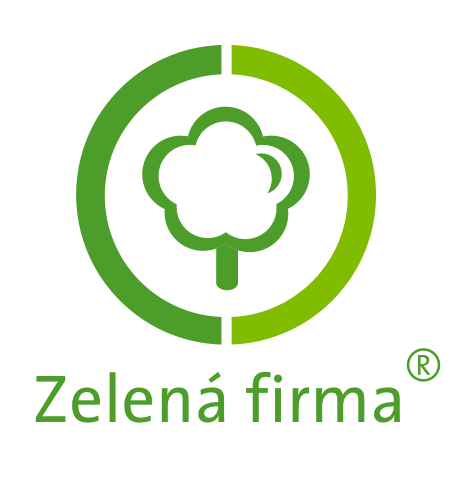 In addition, SPEL, a.s. took part in Green Company project. It is a project that focuses on the collection of electrical waste in the Czech Republic. The project is designed for all companies that think ecologically and want to solve this problem efficiently.